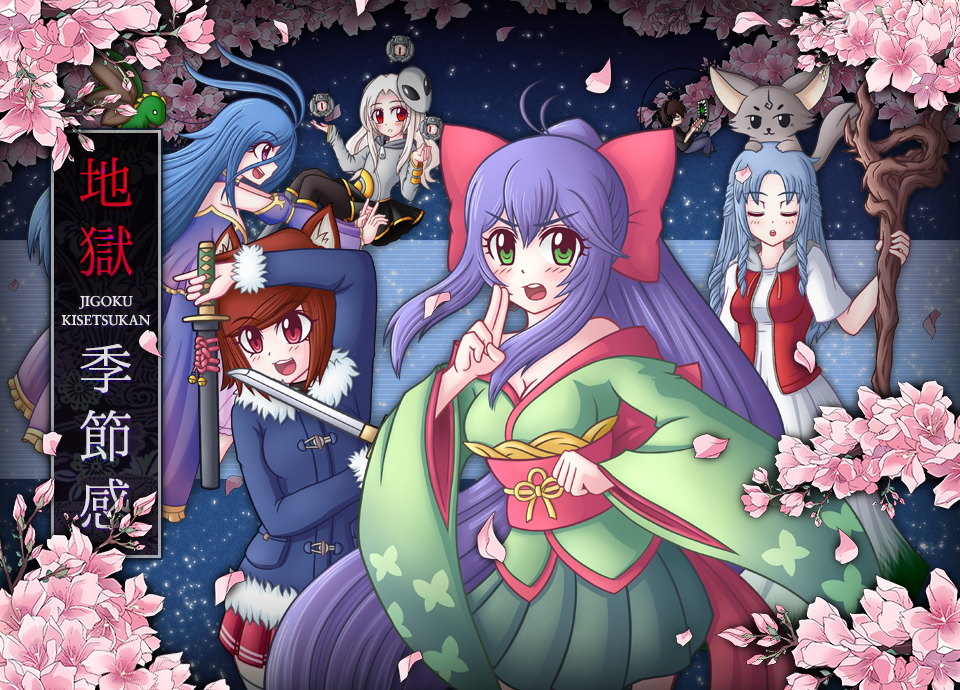 Jigoku Kisetsukan: Sense of the Seasons
A downloadable game for Windows
Jigoku Kisetsukan: Sense of the Seasons
Jigoku Kisetsukan is a vertical scrolling shoot 'em up of the bullet hell genre with anime-style drawings and chip music.
The game features 6 playable characters with different play style, 5 stages and 4 levels of difficulty.
Each character has a slightly different storyline and a unique final boss fight.
The game is localized in English, Japanese and Italian.
Steam
The game is also on Steam for free!
http://store.steampowered.com/app/368950/
Keyboard Controls

Z : Shoot / Confirm
X : Special attack / Back / Skip dialogue
Shift: Focus mode
Arrow keys : Movement
F5 or Alt+Enter : Toggle fullscreen
F12 : Take screenshot
ESC : Menu / Skip dialogue
Gamepad Controls
A : Shoot / Confirm
B : Special attack / Back / Skip dialogue
LB : Focus mode
Start : Pause
Programming & Art
Emanuele "Emad" Franceschini (@Emad_Jigoku)
Music
Lada Laika
Dubmood & Zabutom
Lukhash.com
Cacomistle
Andrey Avkhimovich
Download